New York City and Las Vegas are perennial favorites for celebrating New Year's Eve. But a new year just begs for some new ideas, especially those that won't leave you in debt after the fireworks are over.
Orlando, Fla.
Orlando is always a magical place for the whole family, but it is unforgettable on New Year's Eve. Orlando's theme parks celebrate with live entertainment and special midnight fireworks. Families can spend a day with Mickey and Minnie, and then watch as the most magical place in the world makes the sky sparkle. Bonus: Orlando is ranked No. 1 on Orbitz.com's Top New Year's Destinations list because of low prices on flights and hotels.
Atlanta
Each year, more than 100,000 people head to Atlanta for the southeast's largest New Year's Eve party. The Peach Drop celebration fills downtown with locals and tourists eagerly awaiting fireworks and the 800-pound peach to drop. Local and national musicians play in venues around Underground Atlanta, and many of the restaurants and bars offer specials for the big event.
The Chick-fil-A Peach Bowl, a prestigious college football dual, also falls on New Year's Eve, with a week-long schedule of events such as parades and fan nights leading up to the big game at the Georgia Dome.
Chicago
Chicago guarantees satisfaction when it comes to its New Year's Eve parties. The city hosts celebrations from the family-friendly Chicago Winter Wonderfest at Navy Pier to elegant boat cruises on Lake Michigan that offer a unique perspective as fireworks soar above the lakefront. Chicago, in
general, is certainly a fun adventure for the whole family, so if the whole crew decides to join in on the festivities, check out Away.com's Chicago Family Travel Survival Guide to help plan your stay.
Seattle
Visit Seattle for New Year's and you'll find a variety of events to attend, from laid-back parties (a vibe that Seattle is known for) to the going-all-out celebration at the EMP Museum.
Three-thousand guests spill into EMP's doors to tour the exhibits, see live music and comedy acts, and dance to beats spun by live DJs. With 140,000 square feet, it's the largest party in Seattle and a must-do if you're in the area. At midnight, turn your eyes to the iconic Space Needle as the sky above it lights up with fireworks.
New Orleans
The famous Sugar Bowl football game brings droves of visitors to New Orleans for New Year's ... as if The Big Easy needed another reason to party. Expect dancing in the streets while brass bands parade by, along with a few costumes, and maybe even a gumbo pot dropping at the stroke of midnight.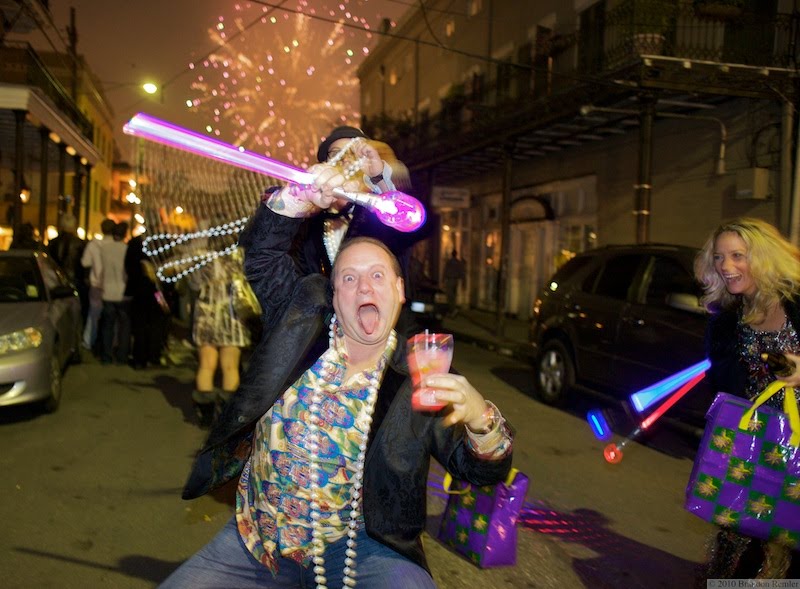 Bar crawls are numerous, so just hop in as one rolls by, and you'll be sure to make friends (that you may or may not remember) by night's end.
Niagara Falls, N.Y.
Not many people think to head to Niagara Falls for New Year's Eve, but each year the free "Party in Niagara" attracts 30,000 people to this beautiful setting for food, drinks, live music, and, of course, a brilliant display of fireworks over the thunderous falls. Bring your passport; the famous party takes place across the bridge in Queen Victoria Park on the Canada side.